Professional Sewer Repair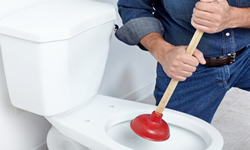 Septic tank maintenance is a huge part of making sure your plumbing is working properly. It can be easy to forget about your sewer tank at times. It's not something many people think about everyday, but it is extremely important. If you need a sewer repair, Houston Toilet Repair is ready to jump into action.
Sewer repair is not something that we take lightly. Our technicians take this issue very seriously and will not stop until the problem is solved. All of our employees have professional equipment they use to get the job done. We use a sewer camera to identify clogs and damage in your drains. We feed the camera into your drain so pinpoint exactly what we need to work on. This way, our customers get exact, precise service.
We Keep Your Septic Tank Clean
Are you having septic tank problems? If you have noticed a lot of your plumbing appliances are malfunctioning, this could be the cause. A lot of what goes on in your plumbing system starts at the tank. When it has problems, there is a good chance they'll affect the rest of the system. A sewer repair from Houston Toilet Repair may be just the thing you need. When is the last time you had a sewer cleaning? This is an important part of maintenance that is commonly forgotten. Having a professional flush out your sewer is a great way to extend its life and keep your plumbing flowing smoothly. It removes all of the sediment near the bottom of the tank and can prevent rotting and rusting. It may also prevent a more costly sewer repair in the future.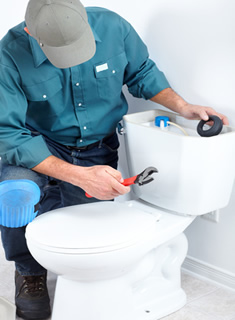 Sewer and Septic Service
We will do our best to solve your problem, but sometimes a sewer repair is not always the answer. Depending on how bad the damage is, you may need a sewer pipe replacement. This can be a very long, tough job, but you don't have to worry about any of it. Houston Toilet Repair. Depending on your situation, we may be able to offer trenchless pipe replacement. This way, you get a complete replacement without having to destroy your lawn.
© Copyright 2015|www.houstontoilet.repair