Professional Water Heater Service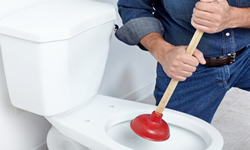 Have you been considering getting a tankless water heater? These are a very common option nowadays for a number of ideas. One reason is that they are small and can be installed nearly anywhere in your house. This means that you don't have to worry about making space in your attic or garage for a large tank. Call Houston Toilet Repair if you'd like more information on these models.
Are you looking for an eco-friendly solution to your water heating needs? If so, a solar water heater would be perfect for you. These units are powered by the sun, so they're better for the environment. They are also better for your wallet because you don't have to worry about monthly gas or electricity costs.
We Have a Large Assortment of Water Heaters To Choose From
Another popular option is the electric water heater. These units are powered by electricity. A lot of them also come with digital screens on the front. This makes adjusting settings a lot easier than turning a lot of complicated knobs. This is just one of many water heaters that Houston Toilet Repair can install. A gas water heater is a very common choice for many homes. These units are large, but they are very powerful and durable. They can pump out a lot of hot water without needing to refresh. This is a great feature to have when you have multiple people consuming a lot of hot water. If you have a bigger family or multiple roommates, this may be a great option for you.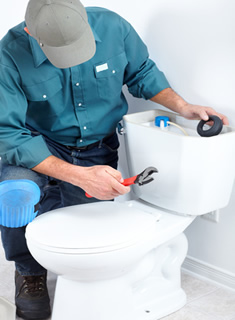 We Can Install Any Water Heater
There are a lot of hot water heaters to choose from. This may seem stressful, but Houston Toilet Repair will help you every step of the way. If you're not sure what to pick, give us a call and we will work with you to find the best solution. After that, we can set up an appointment to have one of our technicians to come to your home and install it for you.
© Copyright 2015|www.houstontoilet.repair